Sometimes, I am just tired and don't want to cook dinner, nor do I want to pack everyone up and go out.  It's times like these that I am thankful for Delivery.com.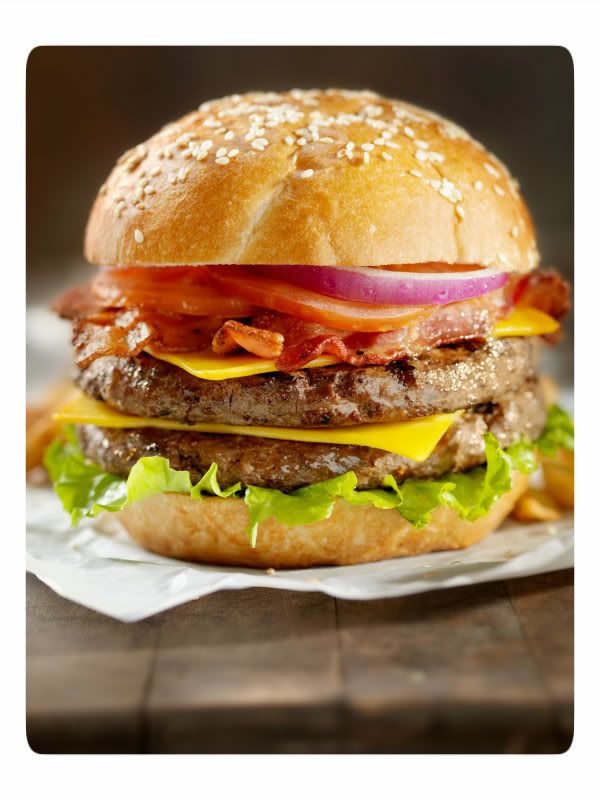 At Delivery.com, you can easily order food online from your favorite local restaurants for delivery or pick up. If you have never ordered food online before it's very easy and simple: you place your order, the order is sent to the restaurant and when your food is ready the restaurant delivers it or you pick it up.  No searching for old menus, no phone calls, waiting on hold and no repeating your order.

I recently had the opportunity to try Delivery.com.  I know a young family that does not have the opportunity to eat out much, so I decided to surprise them and have some yummy dinner delivered right to their doorstep!
It is very easy to order food with Delivery.com.  To order, simply enter your address and choose delivery or pick up.  I entered their address and chose the delivery option and was presented with a dozen or so participating restaurant.  I was surprised to see that my restaurant options were not limited to the ones close by, but I could also choose from some on the other side of town.  I knew the couple loved Mexican Cuisine so I choose Azteca.
On the menu page, I could see everything they offered in categories.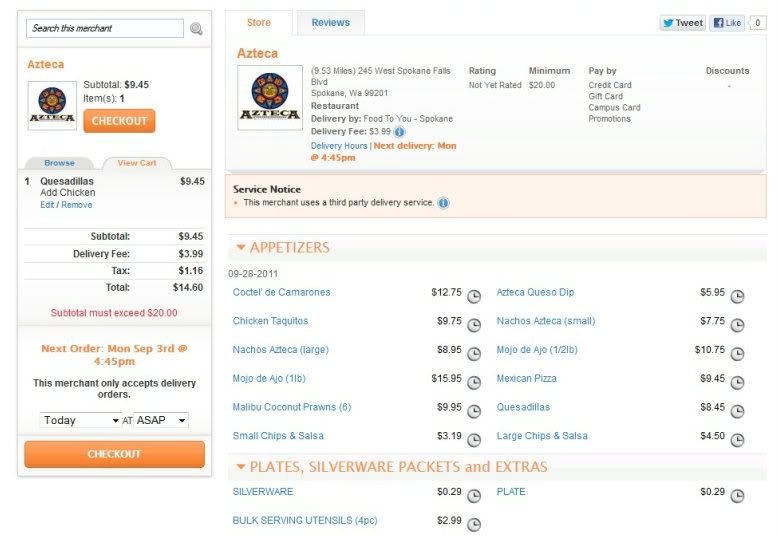 To view a specific item description, I just hoovered over the item.
Once I decided on an item, a pop up screen allowed me to customize the selection and add additional instructions.  When I made all my selections, they were added to the cart.
The gratuity is automatically added, as well as the delivery fee.  I really liked that there were no hidden surprises or fees.  I could have by order sent as soon as possible, later in the day, or even several days later.  I submitted it and my order was on it's way!
The entire process only took a couple minutes and was super easy to do!  The meal arrived just over an hour later.  Given it was coming from across town and I choose the ASAP option, I was pretty impressed!  The food was hot and yummy as expected.  The couple was very surprised and amazed that I was able to order so easily and have it delivered right to them!
Delivery.com even has a system in place to reward customers for using their free service. For every dollar you spend on Delivery.com, you earn 25 Delivery Points. Once you rack up enough Delivery Points, you can redeem them for cash, charitable donations and prizes, including apparel, electronics and even Delivery.com gift cards.
There is even Delivery.Com apps for Andriod and iPhones so you can order on-the-go!
Connect
Delivery.com Online
Delivery.com Facebook
Delivery.com Twitter
Delivery.com Blog
I received one or more of the products mentioned above for free using Tomoson.com. Regardless, I only recommend products or services I use personally and believe will be good for my readers.