One of my favorite things as a child was watching the yearly showing of the Wizard of Oz on television.  Back before DVD's and Netflix, this was something to look forward to by all.  In keeping up the nostalgia of one of my favorite movies, this Halloween, Kinsley will be following the yellow brick road in her quest for candy.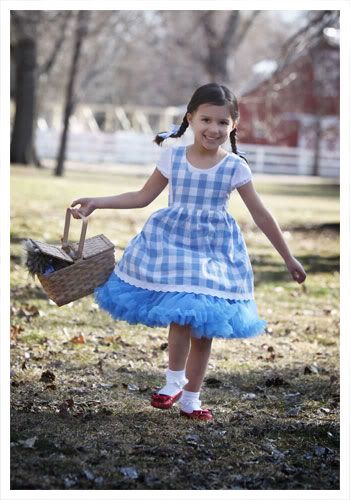 This adorable Dorothy Tutu costume is from a wonderful site, Wizard of Oz Costumes!   There you will find all your Wizard of Oz favorites including Dorothy, Tin Man, Cowardly Lion and the Scarecrow!  Yes, even the flying monkey!
The Dorothy Tutu toddler costume includes a white leotard with short sleeves, a mesh tutu with an elastic waist band, a checkered apron worn that ties behind the waist and is trimmed with lace.  And to top it all off, matching checkered hair bows!
No Dorothy costume is complete without a pair of ruby slippers!  These foam red slippers are covered with red lurex and adorable sequins with a matching bow on the toe!
Just look how cute Kinsley looks dressed up at Dorothy from the Wizard of Oz!
This costume is amazing and the quality is superb.  I was surprised actually because it is very affordable.  I usually don't find quality costumes unless I spend a ton of money on one.  This costume is only $31.99 and the tutu alone is worth that.  The tutu is really full and is more like a petticoat because of this.
The stitching is strong and even though the shirt is polyester, it is not the kind that is going to have runs in it just from trying it on.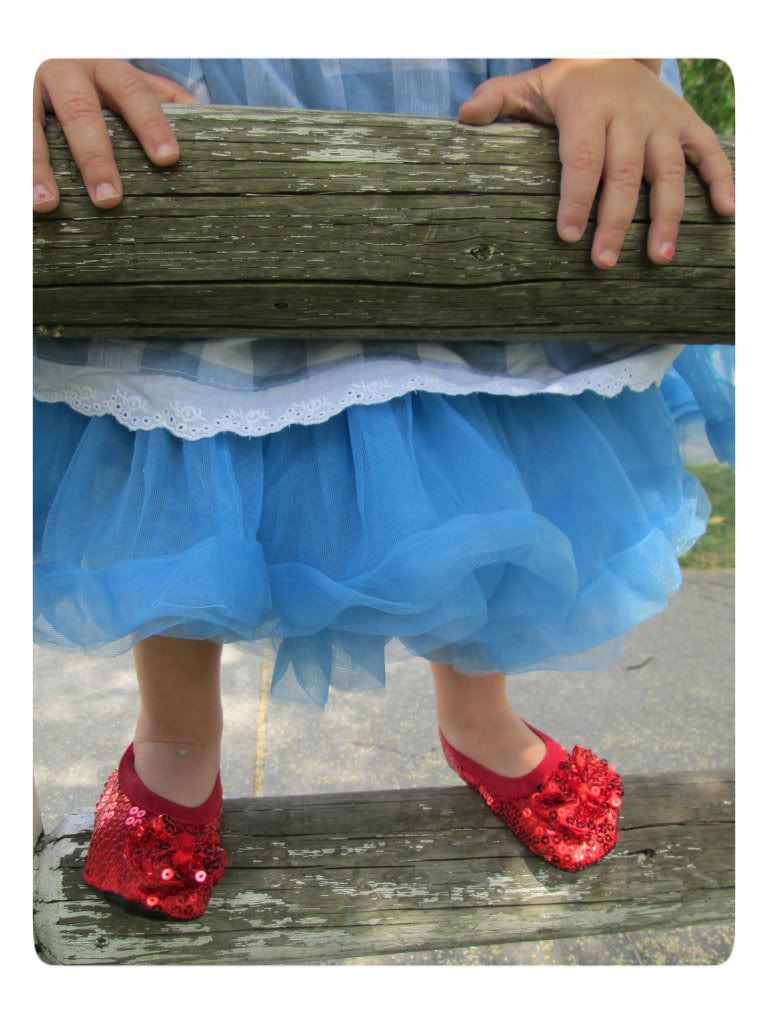 The slippers…oh the slippers!  SO CUTE!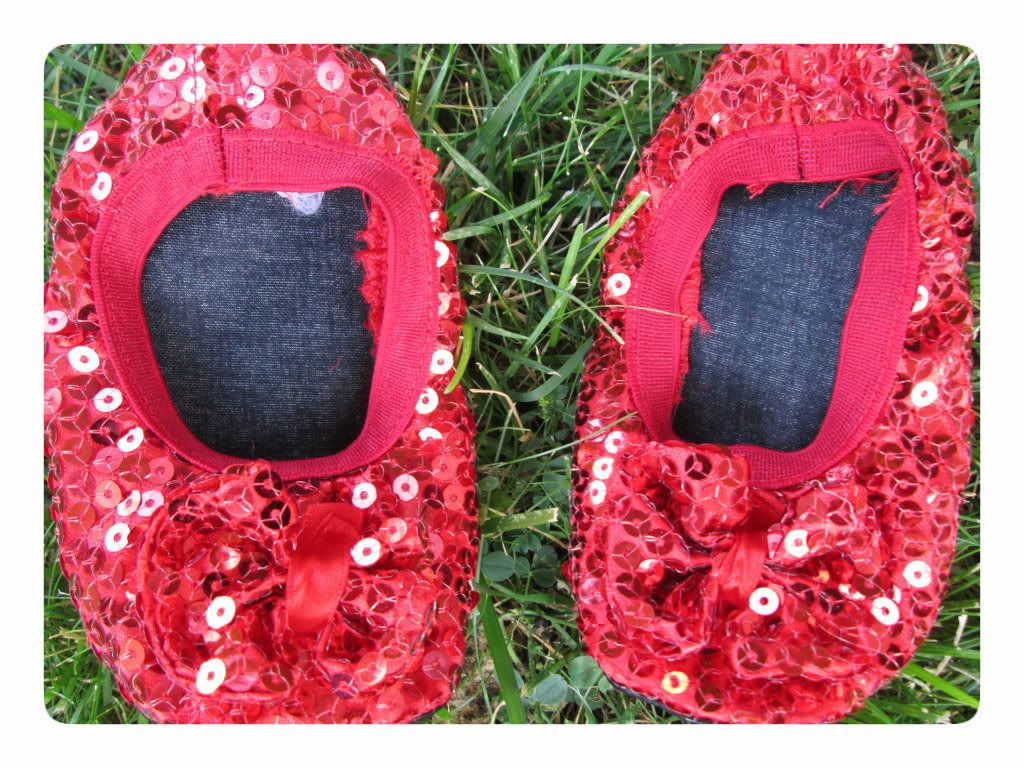 The costume come in sizes 2T & 4T.  Kinsley is a 3T so we went with the bigger size.  I am confident though, because of the high quality, that it will last well past Halloween and be perfect for many hours of dress up.  She doesn't know who Dorothy is yet but she already loves dressing up in this adorable costume!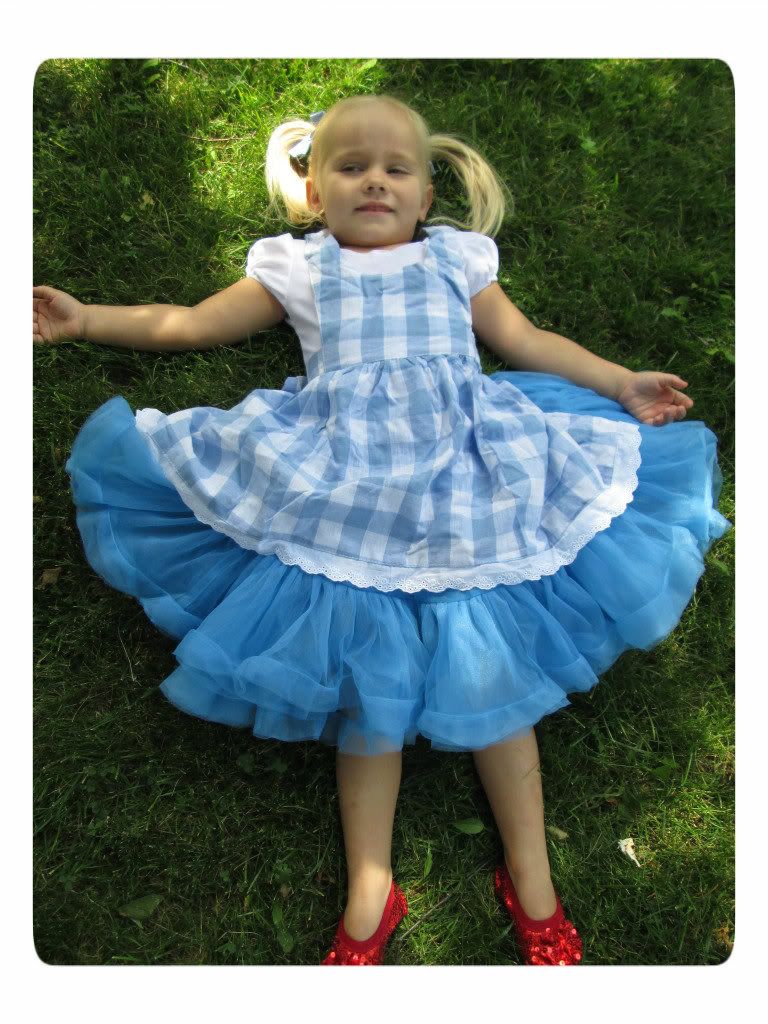 Connect
Wizards of Oz Costumes Online
Buy It
The toddler Dorothy Tutu Costume is available at Wizards of Oz Costumes for $31.99.  The child's ruby slippers are $5.99.
* I received the above mentioned product free of charge to facilitate my review, however all opinions are my own.