I am not sure if I originally saw the idea on Pinterest or Stumble Upon but at any rate, it rocks!
The twins had a friend's birthday coming up and I had some empty Starbucks so we headed to Micheal's and let our creative juices flow.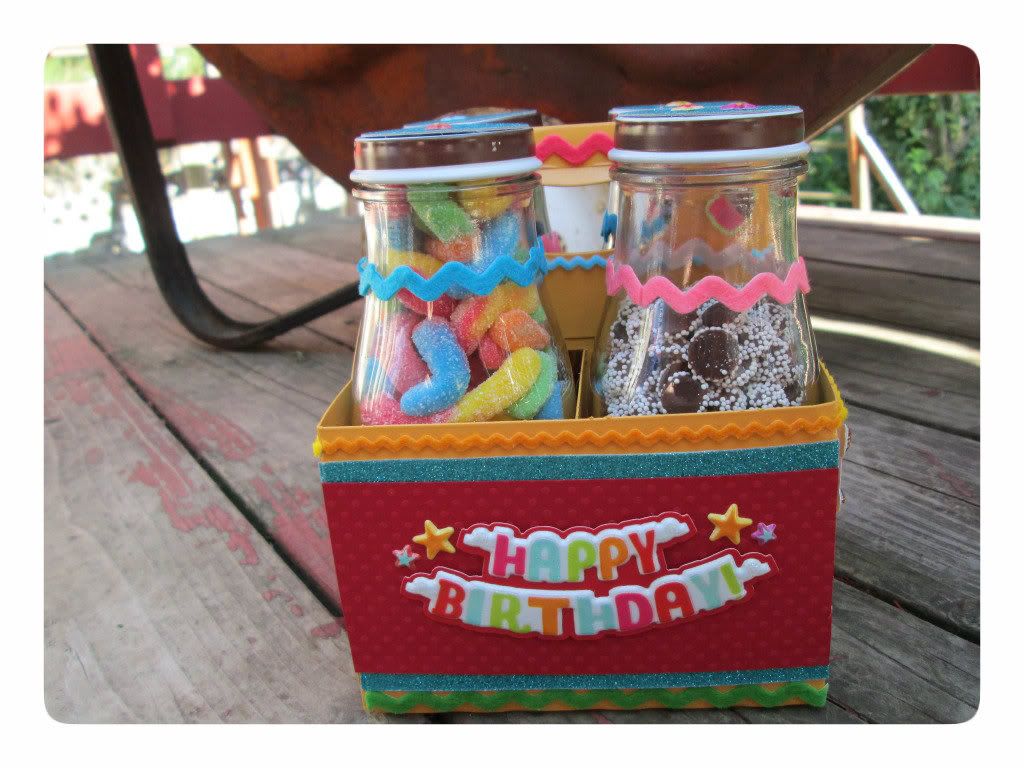 We spray painted the box, adorned it with scrapbook paper and stickers and finally, filled the bottles up with their friend's favorite candy.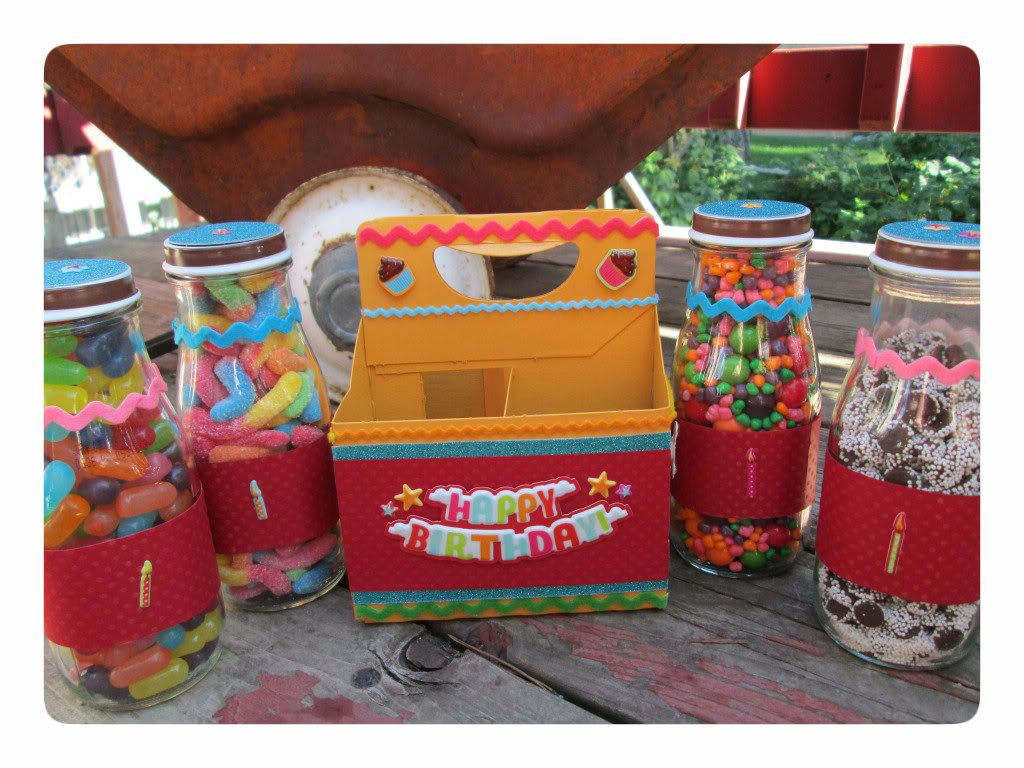 So easy and so cute!