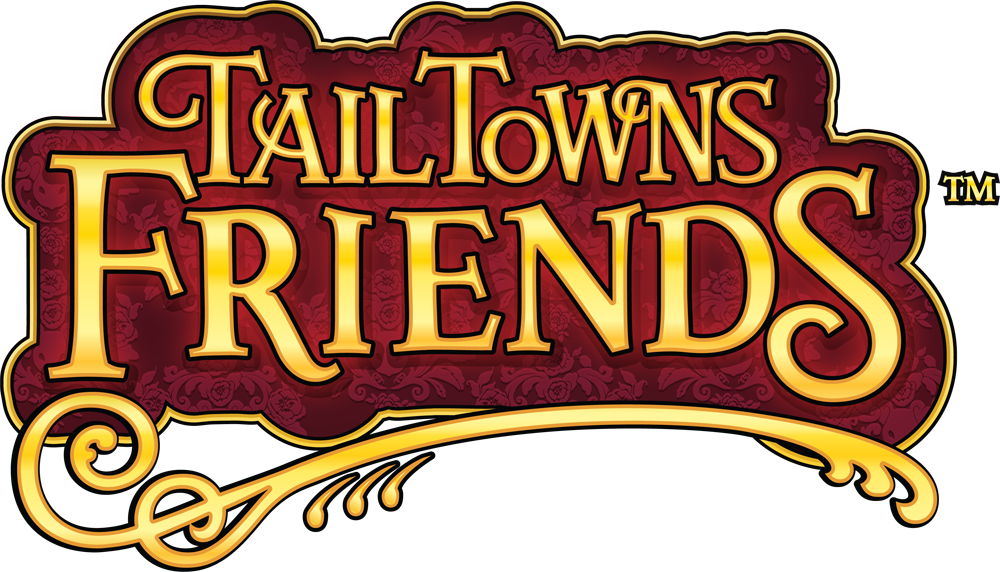 If you are my friend on Facebook, you may have seen me make a post or two about the social games I play there.  I love playing social games as a way to relax after a stressful day.  It also helps that social gaming is fun and competitive.  If you have ever played a social game, you know what I mean.  It's fun to have the best house or farm in your "neighborhood".
It's always exciting to find a new game that comes out but they all seem a bit of the same after awhile.  I need something fresh, a new concept.  How about a game that has everything I love about each of my games, but in one place?
Tail Towns Friends is a new Facebook game that is free to play.   What makes Tail Town Friends different from other Facebook games?
"…an enchanted world of mystery with tales of intrigue, treachery and forbidden love."
Treachery and forbidden love?  Where is the farm?  Oh it is there!  Tail Towns Friends is about a country mouse that moves to the city.  Since she is a country mouse with farming experience, she is asked to take over a small farm to supply the local stores with produce. How did she get elected this job?  It started with a bit of drama from the other supplier!
Oh yes, we aren't just farming or fancying up the farm with fences and cute flowers, Tail Town Friends has juicy drama and a soap opera storyline, all while creating the ultimate country getaway!  The photo-realistic graphics contribute much to the beauty of the game and really allow the player to become a true landscape artist while watching the drama unfold.  The more you play, the more of the gripping stories you uncover.
Check out some of the character quotes from the game:
GRACE: "To advance, one must stay focused. I've been divorced four times, and I don't remember my children's birthdays. But all my financial assets are in perfect order!"
RENE: "But then things got..complicated. Like a Rubik's Cube wrapped in a Sudoku covered in Duct Tape."
LEXIE: "Outer beauty comes from inner pain."
LEXIE: "People think I'm like, really dumb, but I'm like…the smartest person I know!"
GRACE: "If years of Botox hadn't dried up my tear ducts, I would cry each time I issued a new certification."
What else makes Tail Towns Friends a bit different?  It's one of the first Facebook games with code registration ability.  That's right!  Tail Towns Friends has collectable figurines that you can register in the game for rewards and hidden storylines behind each character!
Each custom designed collectable is hand painted with great details!  Register your figurine to unlock humor and drama of your characters secret life!  Plus each comes with an exclusive decor items that provides daily awards!
Here are some screen shots of my level three game.  I am still early in the game because I need friends to play with me!  If you want to join me, add me as a friend here.
The City
My Country Getaway
Want to win a collectable figure to boost your game?  You betcha!
Connect
Tail Towns Friends Game
Tail Towns Friends Facebook
Tail Towns Friends Twitter
Tail Towns Friends Blog
Win It
One winner will receive one Tail Towns figurine, from the first series.
To enter, describe your "dream garden" or "country getaway" in a tweet using the hashtag #TailTowns and paste the URL of the tweet in the comment section! That's it!
Good Luck!
Ends August 10th.
~CLOSED~
*This is a sponsored post on behalf of Tail Towns Friends, however, all opinions are my own.