My grandson, Liam, decided to wean at seven months of age.  It broke my daughter's heart to have that chapter of their lives behind them.  It also meant she would have to find a bottle that worked for Liam now that he was off the breast but one that wouldn't be too much of a change from the familiar. Comotomo Natural Feel Baby Bottles feature innovative and sensible design to most closely mimic natural breastfeeding.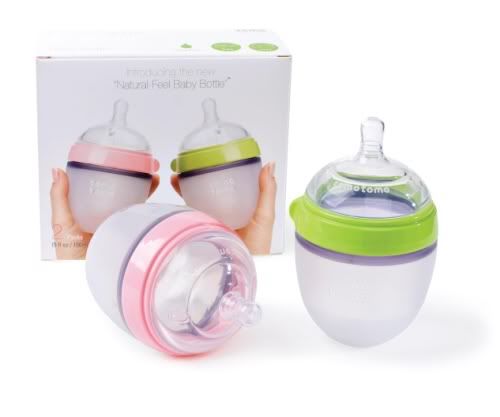 "Our naturally shaped, soft, silicone nipples are ideal for babies who have trouble transitioning from nursing to bottle-feeding. Your little one will love to hold onto the skin-like, soft and squeezable body that is like no other bottle in the world. And you will fall in love with our wide-neck design for brushless, stress-free, cleaning bliss. Our bottles are equipped with truly innovative vents that are smartly designed to prevent colic, while completely eliminating annoying leaks."
I will just cut to the chase.  These Comotomo bottles are seriously awesome!  Why?  They are soft and squishy!  I have never seen a bottle like these ever!  Check it out…
The soft, squeezable body feels less like a bottle and more like what Liam was used to, skin.  It is BPA free medical grade silicone and the innovative vent system is designed to prevent colic and leaks.  The heat resistant silicone material is safe for dishwashers, microwaves, and boiling water.  It's the perfect bottle!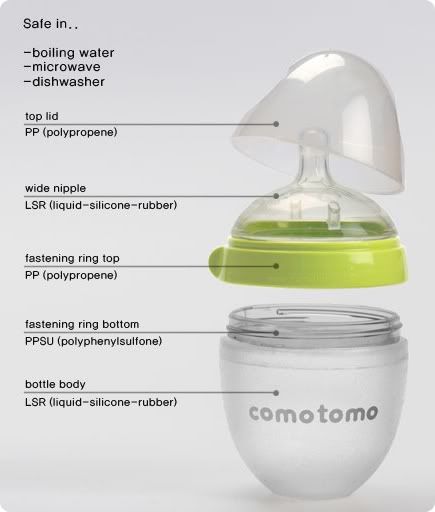 My daughter is completely bananas over these bottles.  They are super easy to clean (no nasty bottle brushes needed) and she has had no problems at all with leaks.  The unique design is not only functional but cute too!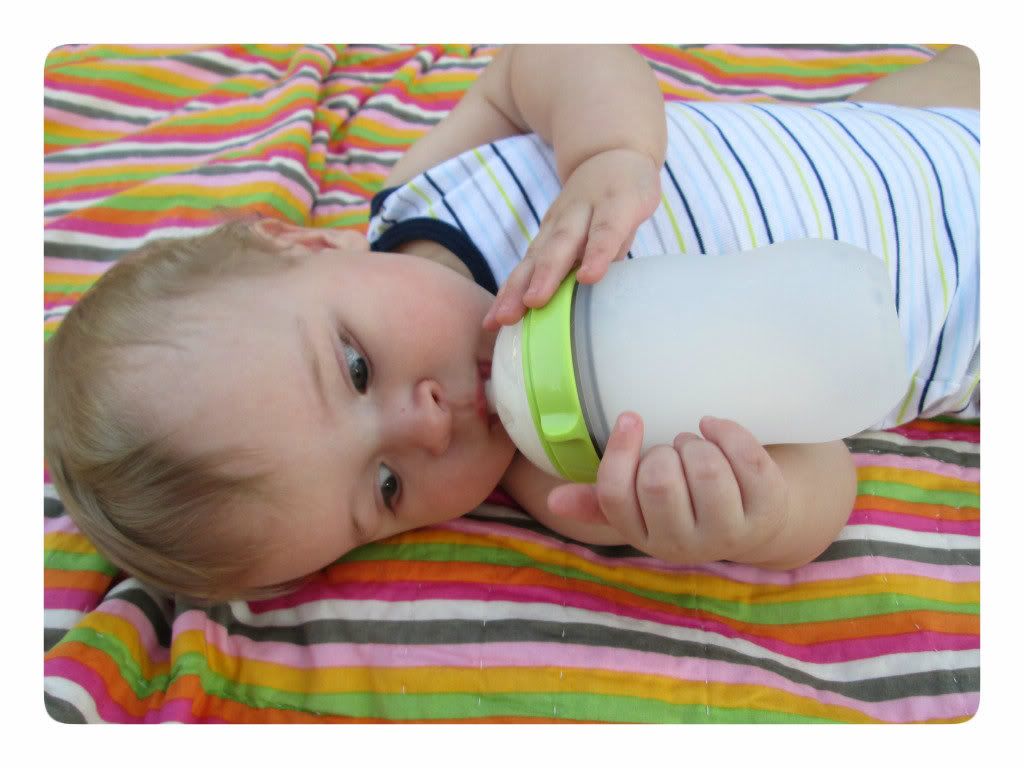 Liam was able to smoothly transition from breast without any problems thanks to the Comotomo bottles!
Connect
Comotomo Facebook
Buy It
You can purchase the Comotomo Natural Feel Baby Bottle's on Amazon.  The 250ml (8 ounce) double pack is $31.24 and the 150 ml double pack is $29.83.
Win It
One lucky Kate n' Kaboodle reader is going to win a Comotomo Natural Feel Bottle with a replacement pack of nipples!
* I received the above mentioned product free of charge to facilitate my review, however all opinions are my own.