Welcome to the Kate n' Kaboodle Funtastic Summer Event!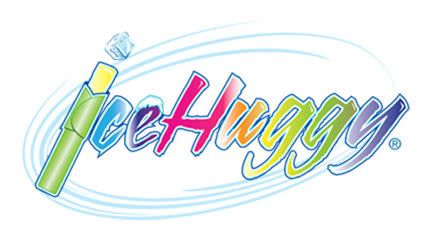 This, quite honestly, may be one of the greatest kid inventions ever.  Seriously.
Do your little peeps eat Otter Pops?  You know, those tubes of frozen sugar that always seem to find themselves left on the grass or floor after consumption but never the recycling bin?  But yet, you keep giving them to the kids because it gives you an extra minute to finish your tweet/shower/coffee?  Yes, those are the ones!
Well this isn't an automated clean up system, sorry.  But it is fabulous!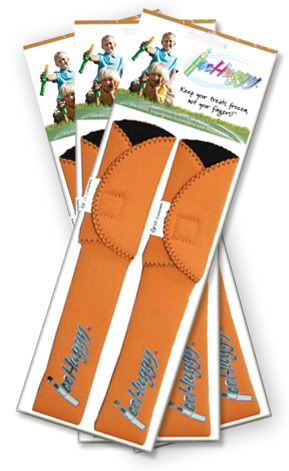 A mother of six, like myself…except I am not as clever, designed this super cool IceHuggy.  It is an insulated sleeve designed for frozen ice treats, yogurt pops, electrolyte pops and sore throat coolers.
I know, huh!
What is so cool about this?  The IceHuggy keeps those itty bitty fingers from being frozen!  Just slide the frozen treat into the sleeve, fasten and bam!  No cold mini digits.  I kid you not, before the IceHuggy, I used my socks to wrap up a GoGurt.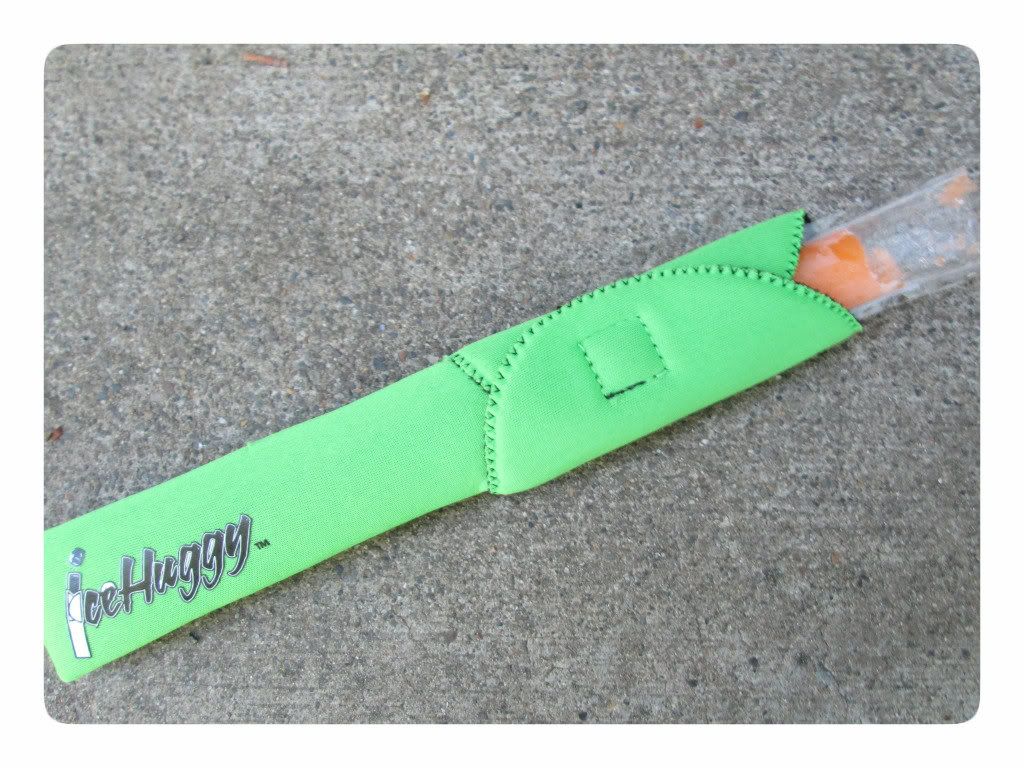 It gets better.
The IceHuggy is designed with a "Flip-Fold-Fasten" feature to accommodate different sized treats.  So as they eat, you simply fold down the IceHuggy, rather than pushing up the ice pop.  The fabric allows IceHuggy to stretch and fit the different widths of freeze pops and yogurt sticks. Go-gurt's are a bit wider than Otter pops but we had no problems getting either to fit in the IceHuggy.  The material is very stretchy.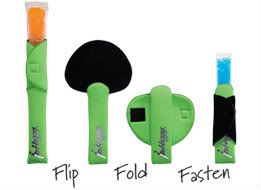 The fabric also acts like a sponge, so you will never walk in and find a yogurt puddle on the table because it will  it soaks it right up for easy cleaning!  Ok, so maybe it has a tad bit of a clean up system in that way.

I told you this insulated sleeve for frozen treats was fabulous! Kinsley loves them and I love knowing her fingers are warm!
IceHuggy's are also affordable!  You will not be paying four easy payments of $19.99, my friends.  A two pack is only $6.99!
Want to win a 2-pack?  You bet your frozen fingers, you do!
Connect
IceHuggy Online
IceHuggy Facebook
IceHuggy Twitter
Buy It
You can purchase a two pack of IceHuggy for $6.99 on their website.
They may also be available at retailers near you!
Win It
One Lucky Kate n' Kaboodle Reader is going to win a package of two IceHuggy!
U.S. Only.
Make sure you check out all the giveaways in our Funtastic Summer Event!
Stay tuned for the Grand Finale, a Blendtec Designer Series Wildside Blender!
*I received the above mentioned product free of charge to facilitate my review, however all opinions are my own.