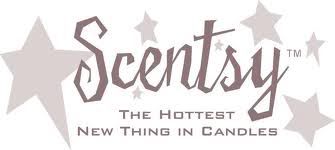 I have been wanting to try a Scentsy Warmer for quite some time now. I own a couple of other warmers already but was curious about Scentsy's use of a light bulb to warm the wax instead of a plate.  Did this make the scents last longer?  Do the warmers get as hot?  The wax I have been buying at the store really don't seem to last very long and sometimes, the smell is gone after just an hour or two.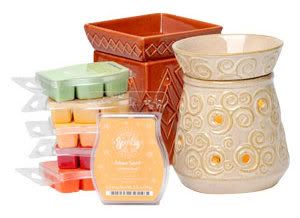 Scentsy Wickless Candle Warmers are flameless, smokeless, and soot-free so you can enjoy scented candles without the dangers of an open flame. I love this idea with pets and kids in the house.  There is a light bulb inside that warm the wax.  Just turn it the warmer and enjoy as the yummy scents fill you house!
My friend, Mary, is a Scentsy Consultant and so generously sent me a warmer and a couple scents to try.  I thought it was very sweet of her but in reality, I think she knew I would be hooked!
Mary sent over this beautiful full size warmer.
The Onyx Full Size Warmer is bold and sophisticated and a sleek interpretation of Jazz Age design. It has a high-gloss reactive-glaze finish in deepest ebony with chestnut undertones. It is absolutely gorgeous and I love turning down the lights and watching the glow from the warmer.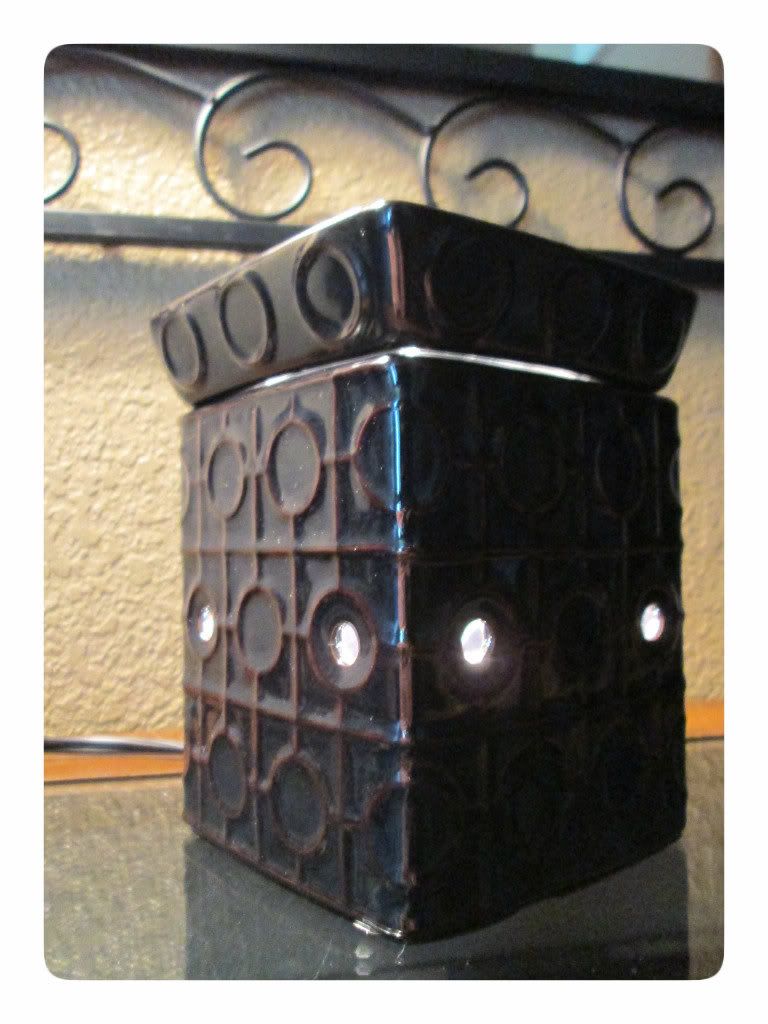 Scentsy has an unbelievable variety of scents!  From fruity to foody and everything in between!  Mary sent over the Sugar Cookies and the Paradise Punch scents. I like food scents, can you tell? They smell absolutely delicious!  Every morning, I would turn on the warmer and every morning, my kids would wake up and run to find out what goodies I was baking for them!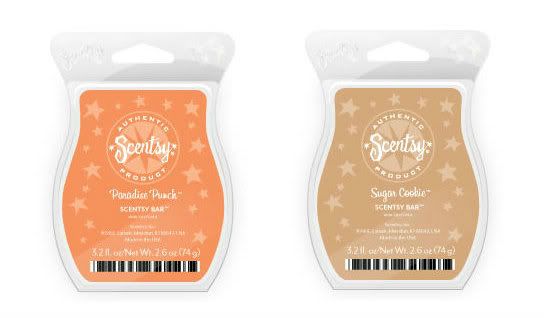 So how does Scentsy compare to the store brand wamers and wax?  Well the warmer does get as hot as my other warmers.  This might be because I run have run it constantly. I really wanted to see how the wax held up against the store brands.  The Paradise Punch lasted throughout the day with no problems but wasn't very strong the second day.   The Sugar Cookie lasted three days!  I have heard that the lighter colored waxes last a bit longer. I am not sure if that is true but both lasted a lot longer than the ones I had been using.  So I am calling it a win!
Did you know Scentsy has their own line of body products called Layer?  I didn't until Mary surprised me with some body lotion!  In addition to the lotion, there is also Shower Gel & Cream, Body Butter, Hand Cream, Body Spray and Perfume!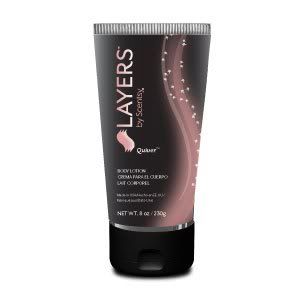 The Quiver Layers Body Lotion is "vanilla flower, warm sandalwood, and sultry night-blooming tuberose in a seductive scent, meant to cause a shiver of delight".   I just have to say.  This is not your average lotion.  Yes, it is very nourishing to the skin, but the scent is very true to it's description.  When I used the Quiver Layers Body Lotion, let's just say I had my husband following me around like a puppy.  All day!  You can put it on in the morning and the scent will stay throughout the day.  It is not overwhelming at all but does a great job holding its scent throughout your daily activites.
To celebrate my new addiction, I am having a Scentsy party and am inviting all my readers! 
But wait, there's more! 
You can enter for a chance to win your own Scentsy Warmer! 
That's right!  I am taking the hostess proceeds of the party and spend it on the winner! And if you make a purchase during the party, you get gobs of extra entries! 
We are getting smelly up in here! 
Connect
Buy It
The Onyx Full Size Warmer can be purchased on Mary's Scentsy page for $30.
The Paradise Punch and Sugar Cookies scents are $5.
Win It
One lucky Kate n' Kaboodle reader is going to win a Scentsy Warmer!