We are going to kick off the Funstatic Summer Event with some cool kid fashions from The Children's Place!
The Children's Place is my absolute favorite place to buy clothing for my children!  Besides the fact that the clothes are beyond adorable, I love the fact that they are affordable.
I recently visited The Children's Place to pick up some of their new summer items for Kinsley!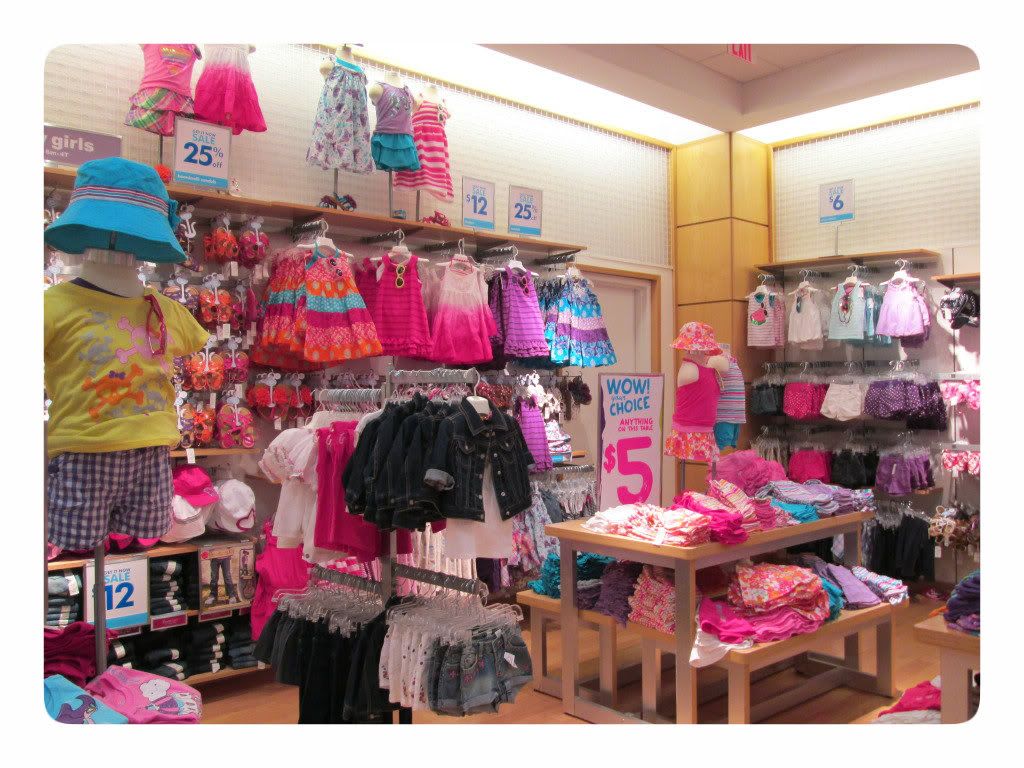 I headed to the little girls section to begin my bargain hunt.  I didn't have to go far to find a great deal!  The entire store seemed to be on sale and there was racks and racks of $2.99 clearance items too!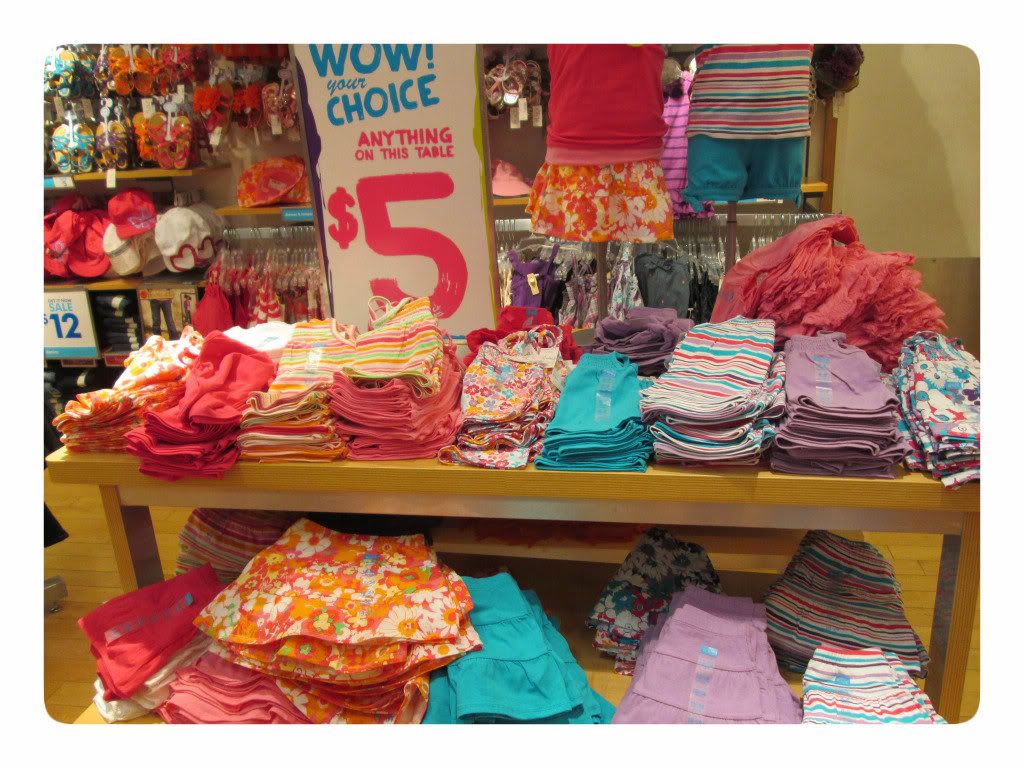 Armed with a $50 Gift Card from The Children's Place, I rolled up my sleeves and started making my selections! I love the color scheme of pink, orange, blue and purples throughout their summer line! I was able to mix and match outfits for her, in turn giving her a more versatile wardrobe.  (It makes it easier for daddy to dress her too!
After trying hard to limit myself in all this cuteness, this is what I ended up buying!
Total: $64.00
I printed off a 15% coupon from The Children's Place website bringing my grand total to  $54.40! 
Amazing!  I got a bathing suit, dress, 3 skorts, 1 shorts, 3 shirts and a pair of shoes for just over fifty dollars.  (I also scored a couple pairs of socks for .43 cents too!)
I must admit, Kinsley looks pretty darn cute too!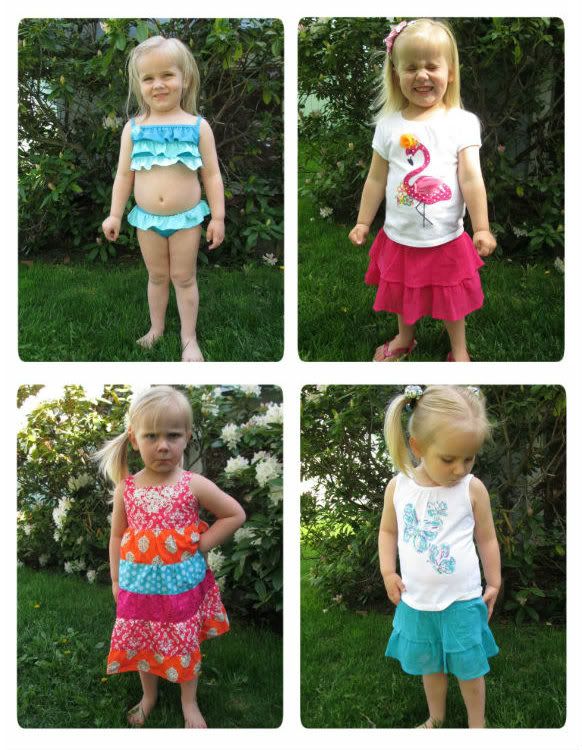 Connect
The Children's Place Online
The Children's Place Facebook
The Children's Place Twitter
Buy It
Right now, The Children's Place is having a stock up sale and most of the prices above are still in effect!
Win It
$25 Gift Certificate to The Children's Place!
U.S. Only
Make sure you check out all the giveaways in our Funtastic Summer Event!
Stay tuned for the Grand Finale, a Blendtec Designer Series Wildside Blender!
a Rafflecopter giveaway

*I received a gift card from The Children's Place to facilitate my review, however all opinions are my own.