If there is one thing kids love, it's stuffed animals!  They are the perfect pal for curling up on the couch, reading a book with or if you were like me when I was little, lining up on your bed from one end to the other!
Happy Toy Machine allows you to make fully customized plush toy for your little one!  The Happy Toy Machine plush is completely personalized from head to toe and easy to create!

When Kinsley and I went to Happy Toy Machine, we started on the "create a toy" page.  The first step was to choose the type of toy you would like to create.  You can pick a basic animal, robot, monster or alien.  Kinsley and I created a bunny we named Sunshine.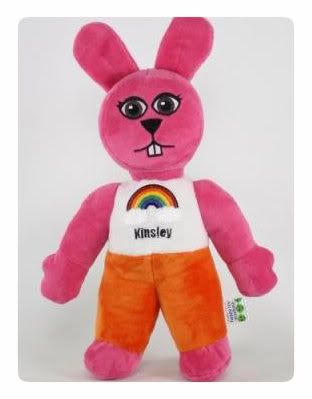 Once you have decided on what you want your new friend to be, it's time to start customizing it.  This is the fun part!  You can customize each element of the toy.
Building Your Toy
Color:  Each body part can be a different color so we started by making our bunny pink with an orange shirt and white pants.  I suggest visiting the picture gallery of toys before hand so you can see how the colors will render in true life. The computer rendering seemed to present the colors a bit darker. The gallery shows before and after pictures so you can get an idea if the colors you choose will compliment one another.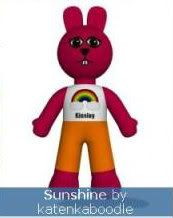 You can spin your toy completely around so you can see your design from all angles.  Kinsley loved this part because she could turn her bunny and see his fluffy tail.
Body Parts:  Don't want a fluffy tail on your bunny?  You are in luck!  You can personalize your toy any way you want!  You can add a long tail, horns, wings…yes, we almost had a flying bunny.  We could have even put robot feet on the bunny if we wanted too.  The possibilities are endless!
Facial Features:  The facial features can be changed as well.  I didn't really like Sunshine's buck teeth but Kinsley insisted bunnies have big teeth to eat carrots so buck teeth it was!  There are plenty of choices when deciding on eyes, ears, mouth and nose.
Decorations: We added Kinsley's name to Sunshine.  Kinsley loves her name on everything and was tickled to have a personalized plush toy with her name on it.  We also added a big rainbow because Sunshine and Rainbows go hand in hand!  All embroidered letters and features are included in the price of the plush and there are many different decorations to choose from such as hearts or cars.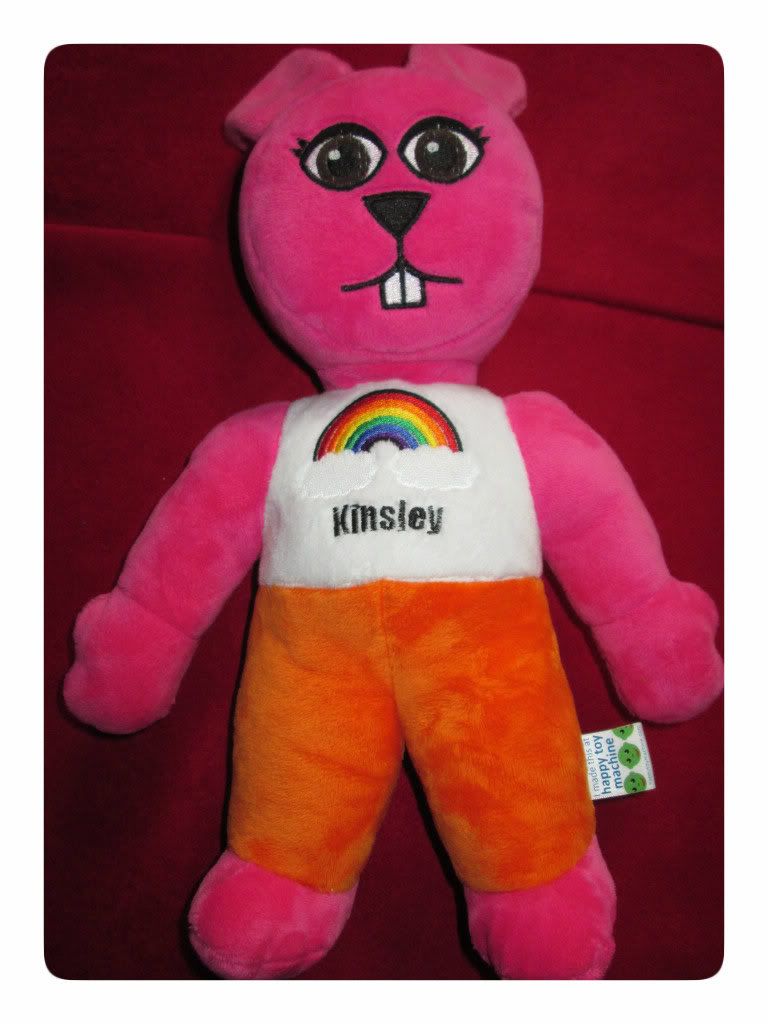 It was so much fun and the day Kinsley's toy arrived, she recognized it immediately. We choose to have Sunshine made with the Super-Soft Plush and it didn't disappoint.  With the silky, velvety plush fabric, Sunshine is completely cuddle worthy.  She absolutely loves Sunshine and you can often find her curled up with her new friend.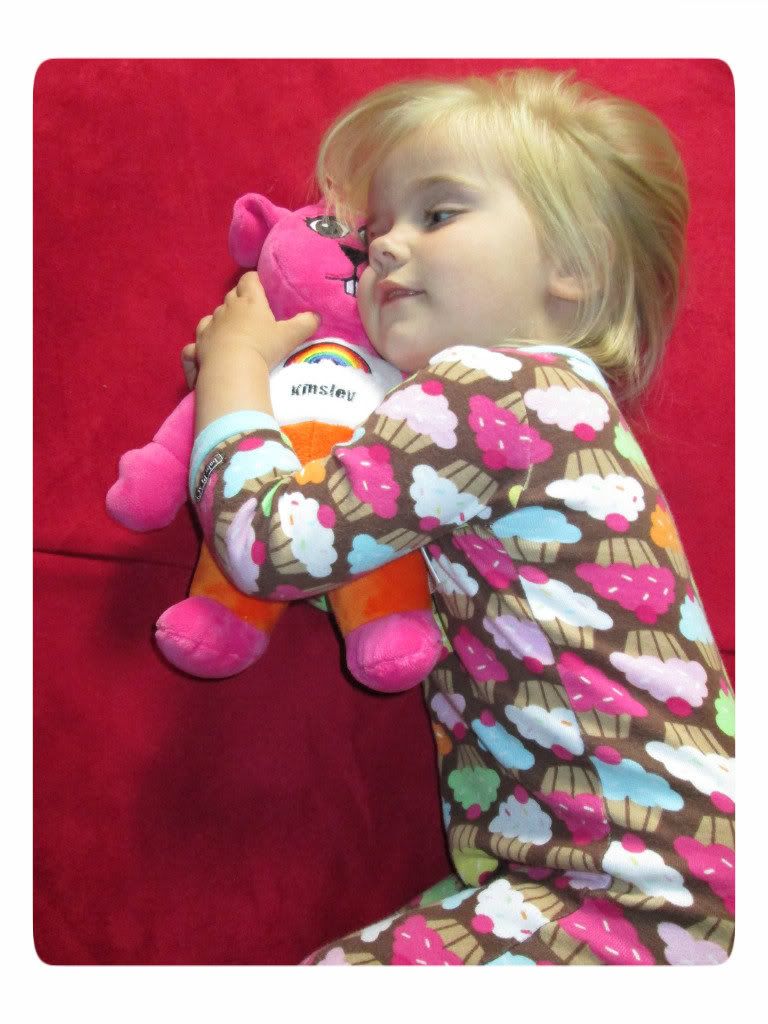 Kinsley & Sunshine cuddling on the bean bag watching cartoons.
 Thank you, Happy Toy Machine!
Connect
Happy Toy Machine Online
Happy Toy Machine Facebook
Happy Toy Machine Twitter
Buy It
The regular sized Happy Toy Machine plush is available for $29.99 on the site.
Win It
One lucky Kate n' Kaboodle reader is going to win their own Happy Toy Machine personalized plush toy!
(gift certificate for one regular size toy with free shipping.  U.S. only, no P.O. Boxes)
a Rafflecopter giveaway

I received one or more of the products mentioned above for free using Mom Blog Society Regardless, I only recommend products or services I use personally and believe will be good for my readers"