When I learned I was pregnant, there were 2 things that I knew FOR CERTAIN that I wanted to do–breast feed and cloth diaper my baby. I studied and researched cloth diapers until I was sure of what I wanted. I chose pocket diapers for my lil punkin' because they seemed to be the easiest for our household's chaos.
Lotus Bumz has some great Eco Friendly Baby Diapers that totally fit the bill of what I want for diapers. I'm happy to know that there is a company out there that is eco friendly and gives me an affordable way to diaper my lil punkin's bum.
We recieved the Lotus Bumz Purple All Stars pocket diaper for review. It has the following features:
Shiny, leak-proof exterior (PUL)
Three rows of adjustment snaps to allow for a small/medium/large size in one diaper
Hip snaps to prevent the sides from drooping
Waist tab overlaps for extra-small waist size
Includes a 3-layer microfiber insert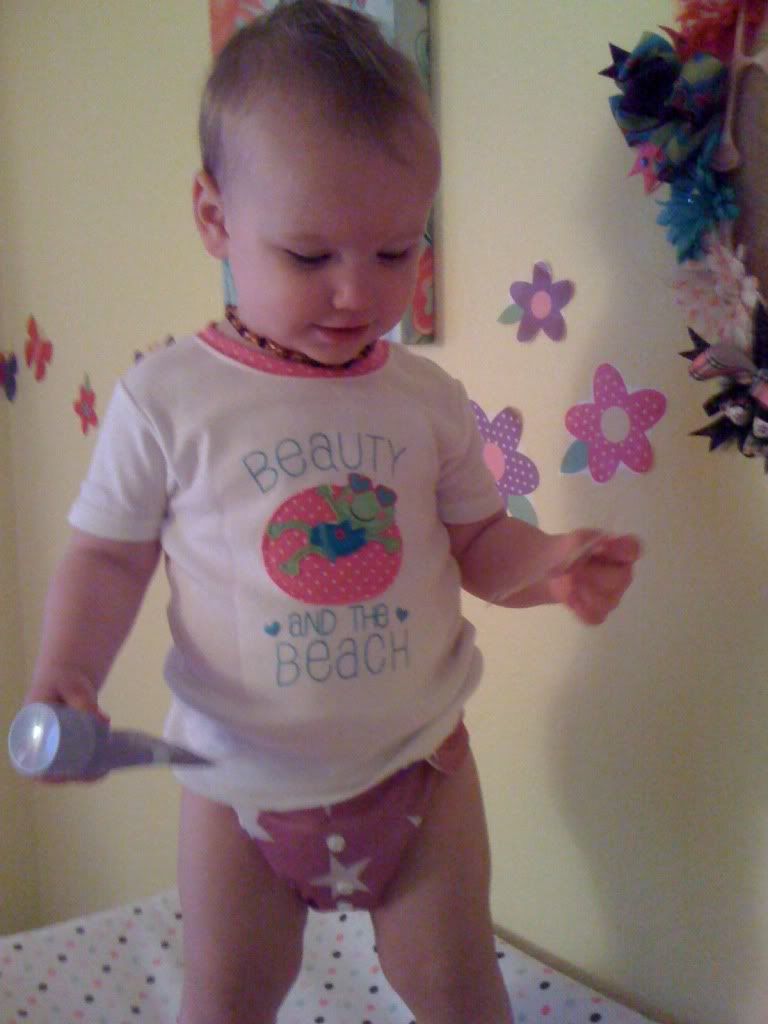 I was so surprised at how soft the inner lining was on the diaper from Lotus Bumz, I just wanted to pet it. LOL There are tons of snaps on this diaper to make sure that you can get a great fit. From an itty-bitty to a chunky lil monkey like mine, the fit seems great! No red rings on her little fat thighs; I can't tell you how sad it makes me when one of her diapers makes a red ring! I know it has to be irritating. We don't get that with these but the leg has a good fit and plenty of give that makes it great for her non-stop activities.
Lotus Bumz wants to give one of our readers a diaper, too! Enter to win your own pocket one-size from Lotus Bumz!
Connect
Lotus Bumz Online
Lotus Bumz Facebook
Lotus Bumz Twitter
*I received the above mentioned product free of charge to facilitate my review, however all opinions are my own.