Summer is just around the corner and it's time to start looking for that fun summer bag!  Chocolate Handbag's new summer line is ready to launch in on May 15th and there are some adorable bags just waiting to kick off your summer in style!

About Chocolate Handbags
Launched in 2008 out of New York, Chocolate's brand specializes in synthetic leather handbags and small accessories. Chocolate is a trendy, yet classy, yet clean line that is fairly new in the handbag scene. With inspiring styles for each season, our handbags have a signature combination of outstanding value with a unique point of view. Chocolate Handbags is not quiet; rather we represent the confidence and individuality of today's fashionista. Our products are designed for women who appreciate fashion and unique design details at affordable price points ranging from $40 to $125 retail.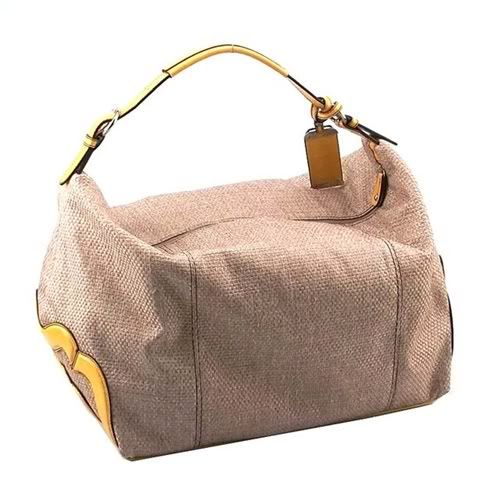 As a mother to six, I tend to carry everything but the kitchen sink in my bags.  So when Chocolate sent over the Faux Raffia Oversize Hobo from their new summer line to preview, I was thrilled!
The Faux Raffia Oversize Hobo is spacious and has plenty of room to accommodate a weekend trip!  It has an adjustable shoulder strap and five pockets of varying sizes inside for storing a cell phone or iPod.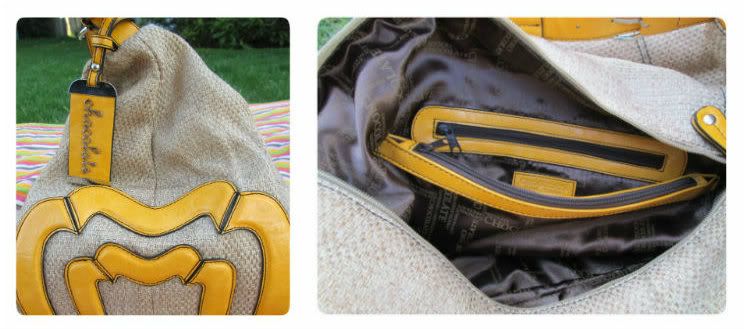 With the raffia that screams ocean beaches and Chocolate Signature lining, this oversized hobo is packed with functionality and style for any summer excursion!
My daughter loved my Faux Raffia Oversize Hobo so much, that I had to quickly snap these pictures before she ran down the street with the it in tow!  Now if she would just take the rest of her stuff with her.  I am kidding.  Maybe.
Connect
Chocolate Handbags Online
Chocolate Handbags Facebook
Chocolate Handbags Twitter
Buy It
The Faux Raffia Oversize Hobo is available for pre-order at Chocolate for $104!
Make sure you check out the Steals & Deals page to find great sales!
*I received the above mentioned product free of charge to facilitate my review, however all opinions are my own.