I love, love, love making crafts. I've been a crafter, wow, probably all my life! I like easy ones the very best so when I ran across this cute wreath on Pinterest, I knew that I had to make one.
So, I trudged off to Michael's to gather my supplies. Oh I was heartbroken when they didn't have the Lion's Brand fun-fur yarn in stock. Soooo, I changed gears. They had some other colors that I thought would work so I chose a pretty variegated Lion's Brand fun-fur yarn. My daughter and I futzed around for a while so I could think of what I could do since it wasn't going to be exactly the same. Then I saw the cute little frilly feathered, glittered birds and an idea floated into my brain that I'd make a springy-Easter wreath.
Well, this is what I came up with!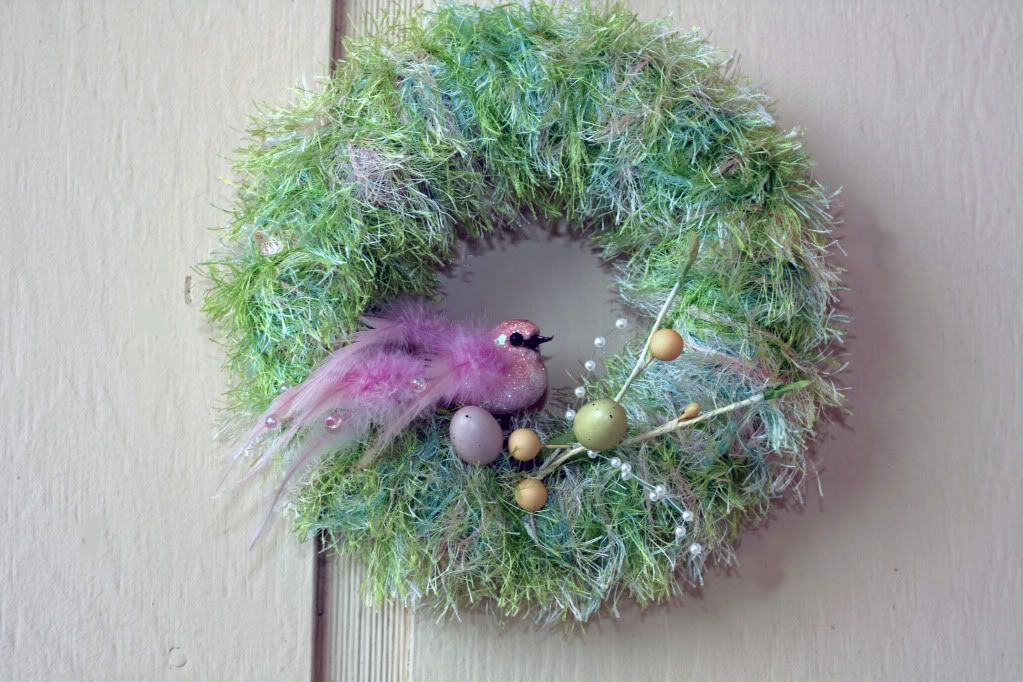 Cute, right? Easy? YEP. I made it while I cooked my daughter's lunch. 20 minutes, done.
Source: Capture the Details via Jennifer on Pinterest