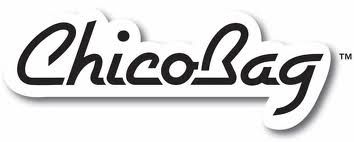 The New Year is almost upon us and it's time to make those resolutions!  Last year, my resolution was to make less of an impact on the environment by changing the products we buy and use.  I was concerned with the amount of waste our family was making.  One of ways we changed about our lifestyle was purchasing reusable bags for our shopping and lunches.  I am happy to say, I have kept that goal and plan to take it ever further this year. One of my favorite reusable bags is my Retro reusable bag by ChicoBag!
About the Vintage Collection:
The Vintage Collection offers four fashionably fun prints, perfect to pair with any outfit. This graphic collection is produced on the shoulder-style Vita reusable bag and is the ideal companion for any day trip or shopping outing.
ChicoBag has an AMAZING selection and styles of
reusable bags
.  My favorite thing about my ChicoBag is that it just rolls up into a handy mini bag that is sewn inside.  The mini bag has a drawstring and a clip so I can just hook it onto my purse and it's ready for me to use. It folds up pretty small too!
I love that I can carry my retro ChicoBag over my shoulder so I don't get those swollen, squished fingers like I do carrying plastic bags from the grocery store.  And it is HUGE!  I can fit so many groceries into this bag!
I have packed it full for weeks and have not had a seam even threaten to burst.  This is the Chuck Norris of reusable bags!
Connect
ChicoBag Online
ChicoBag Facebook
ChicoBag Twitter
Buy It
You can purchase the Chicobag's in the Vintage Collection for $12.99.
Win It
One lucky Kate n' Kaboodle is going to win the plaid ChicoBag from the Vintage Collection!