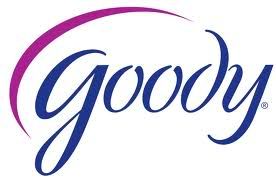 With five daughters, there is one thing that I know and it's hair. 
One of my most frequent shopping purchases is hair accessories.  That's why I love Goody hair products!  They have a great selection of hair accessories and tools but they aren't going to empty my wallet.  One of my favorite Goody lines is the Start.Style.Finish hair brushes.
About Start.Style.Finish:
Goody brings you the Start.Style.Finish. Collection so you can finally get the best results from your styling routine. Your hair has different needs when you start out with wet strands, when you style with heat and when you smooth and finish a dry style. Select a tool from each step and you'll see your best results yet.
Goody sent over a few of their brushes to me to see just how they will hold up in a house full of giggling girls. 
The Goody Finish Paddle Brush Finish brush is a large paddle brush with gentle bristles. It is great for smoothing and reducing flyaways.  This is the twin's favorite as they have thicker hair and need a brush big enough to handle the job!
The Goody Style Tufted Round Brush is perfect for adding volume and leaving your hair static-free! The Goody Style X Large Hot Round Brush helps straighten your hair while leaving it static and frizz.
But the favorite?  The Goody Separate and Straighten Flat Iron Brush! 
The one side of this brush is used to pick up and separate the hair you want to work with while the other side combs it through…all at once!  No more separating sections, pulling them up the rest in a pony tail, combing them out and then straightening.  

Are you freaking out right now?  Ok, so maybe you aren't as easily excited as I am but anything that saves time, is a-ok in my book.
Would you like to try out Goody Start.Style.Finish brushes?  Three lucky winners will receive a set of three brushes, a Start, a Style and a Finish! 
Connect
Goody Online
Goody Facebook
Goody Twitter
Buy It
You can purchase Goody products as your local retailer such as Walmart and Target!
Win It
Three readers will win the a set of Start.Style.Finish brushes!
Click "more" to enter!